Welcome to the Wellbeing Community Chest Fund Page!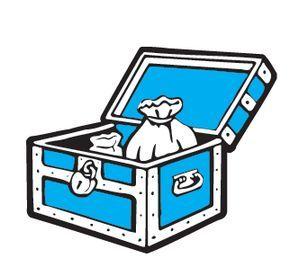 Please note: Applications are currently closed for the Wellbeing Chest but we are actively seeking funding to continue this amazing project!
You can find out more information about the great projects that were successful in recieving funding on the Facebook Page: Castlemilk's Community Wellbeing Chest
We've been inspired by community ideas and what some people have been developing in their streets and area so we applied for funding to support more of you to get your ideas up and running!
Below you should find all the information you need on the types of ideas that can be funded, what other support we can offer and some questions you need to answer.
How does it work?
1. Check if your idea fits the criteria
2. Fill in the survey monkey
3. Your idea will go to the Wellbeing Panel made up of community members
4. You will recieve a letter by email letting you know if your idea was successful.
5. If accepted, we'll buy the materials you've requested and organise getting them to you (we won't transfer the funds, you'll be asked to send links,screenshots or info on what is needed)
6. We'll offer any other support you may require e.g. brainstorming to develop your idea, seeking further funding, organising support from community members, promoting your idea
Criteria: can my idea be funded?
If you answer 'yes' to all of the below, then your idea meets all of the criteria and then you can submit your idea!
- I live in Castlemilk (either a child or adult)
- If I'm a child, I've got an adult who is helping me with my idea and submitting this form
- My ideas promotes wellbeing in my community ( we believe many things promote wellbeing in communities: brightening up gardens, growing plants on verandas, making entertainment packs for neighbours, starting a book swap on your street, buying litter picks and organising community clean ups, getting materials to start online bingo/games/art. Not sure if your idea promotes wellbeing? Contact us!)
-My idea won't only benefit me or my household ( your idea must benefit more than your household so this includes neighbours, a formal or informal group you're part of, a place you think is important. We particularly want to hear from ideas that involve others, too)
- I commit to doing my idea if funded
- I will share photos and information of my idea happening
-The Community Wellbeing Chest is aimed at local people with ideas- if you are a local organisation supporting someone with their idea, the application must come from them and our correspondence and ongoing support will be with them (when possible).
If you would like to go ahead with submitting your idea please click on the link below:-
https://forms.gle/PQ5zSrfp8zuCiez26
Some possible questions from you:
How long is this application open for?
We have a total of £3,000 to help get your ideas off the ground (so approximately 15 ideas can be funded). This needs to be spent by the 31st of March 2021. This application will remain open until the £3,000 is spent and will close on Monday the 15th of March at the latest – so get your ideas in!
Is there anything you won't fund?
We're open to ideas as long as they benefit others in your community and promote wellbeing. We won't fund emergency food or fuel vouchers as this is provided elsewhere.
I want to do this but I'm struggling to come up with an idea! Can you help?
Yes, we can! We love brainstorming ideas and getting them off the ground. We can have a call about what could be done in your area and before you know it there will be an idea to develop.
I have an idea but I don't know anyone else that wants to get involved. What do I do?
Speak to your neighbours, friends and family in the area! Once they hear your idea they may want to get involved. If not, that's ok, we can help you find people to do your idea.
I have an idea but I have reasons that I can't do it myself (e.g. limited mobility, shielding, low mental wellbeing, low confidence). Can I still submit my idea?
We'd still love to hear your idea. It may be that we can support you to do your idea, or you develop it and we help you find people to do it. Either way, submit and we can have a chat about it!
My idea costs more than £200, can you give me more?
We would love to be able to fund all the costs for your project but unfortunately we are unable to. What we can do is have a chat about the other costs – we may be able to help source other funding with you, break down the project in to stages so that the £200 covers the first stage, or brainstorm with you another idea that costs less but still has the same impact.
Can you transfer me the money?
We're unable to transfer the money for your idea but we will work with you to make sure that the resources bought are the ones that are needed.
Where's this money coming from?
We were awarded funding to deliver this project – it comes from the 'Wellbeing For Longer Fund', managed by Impact Funding Partners in partnership with the Health and Social Care Partnership.
We look forward to hearing from you and your amazing ideas!
If you have any questions feel free to contact jodie.armour@cassiltoun.org.uk
or call 0141 634 2673