Update on Castlemilk Park Pond - 9th August 2021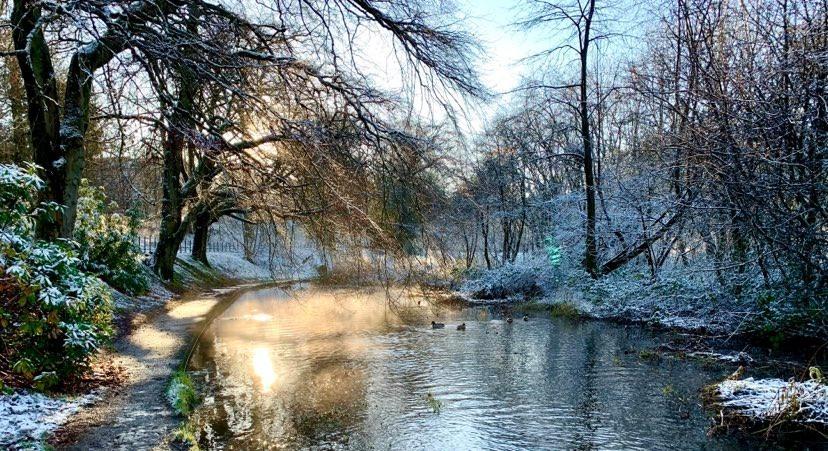 We know many people are interested in Castlemilk Park Pond and have raised concerns on it's current state and the impact this is having on local wildlife, biodiversity, and the general outlook of the area. Castlemilk Park Project completely agree and want to inform you of what has been happening on this issue.
Overview
Castlemilk Park is owned by and is the responsibility of Glasgow City Council – Castlemilk Park Project led by Cassiltoun Housing Association since 2009 has done a huge amount of regeneration work including events, activities, path maintenance, woodland management, and has been a space for sharing skills and learning new ones through certified training and workshops. This has been possible due to ongoing support from Scottish Forestry and Cassiltoun Housing Association and a variety of other external funders to have a Community Woodland Officer in post and provide grants to allow us to deliver improvement programmes, events and support our dedicated local volunteers. We are extremely passionate about Castlemilk Park and, like you, are keen to see the Castlemilk Park Pond restored. Below is an update on what has happened so far:
· In 2015 Castlemilk Park Pond was de-silted at a cost of approx. £10,000. Cassiltoun Housing Association received external funding for these works to happen and with permission from the Council managed the work. Both Cassiltoun and the Council were aware that although this resolved the problem in the short term the silt would gradually return unless the cause of the silt build up was remedied.
· The reason the pond continues to fill with silt and debris is mostly due to a blockage in the culvert further upstream
· We have been having conversations with Glasgow City Council about resolving this blockage since 2019
· Glasgow City Council inform us that there is not a budget for these works
· Friends of Castlemilk Park (who we support) have written to their local representatives on this issue
· Friends of Castlemilk Park successfully received funding for improving the middle island through thinning invasive species and increasing biodiversity. These works were carried out in December 2020.
· We had a meeting with Glasgow City Council representatives on 13th July 2021 at Castlemilk Park Pond and mitigation projects were identified alongside solutions for the blockage in the culvert
· Approximate costings for the solution to the blockage is between £40,000 and £50,000
· Cassiltoun HA are working on getting a full breakdown of these costings in order to seek external funding. However, obtaining funding is difficult and there is no guarantee that funding will be identified and awarded in the near future.
· Cassiltoun HA have agreed with the Council to look for funding as there may be funds that we are able to apply for that are not open to the Council. However, responsibility for any work in the woodlands is the responsibility of Glasgow City Council
· In order to take immediate action on the pond area Cassiltoun HA have again applied for funding for the de-silting works.
There are ways that you can support the restoration of Castlemilk Park Pond and find out more, should you wish to:
Tell us your thoughts on the restoration of Castelmilk Park Pond in this short survey – all answers help us when evidencing the importance of this space when applying for funding: https://forms.gle/ovzUakPGVQWLwFX4A

As the Park is the responsibility of Glasgow City Council you may want to contact your local representative and share your concerns

on this issue -

https://www.writetothem.com/who?pc=G450AZ
Get involved in the mitigation works through our Castlemilk Park Volunteers (this will include using woodland materials to reduce debris washing in to the burn, light clearing of areas in the pond to increase water flow and more).

Contact

community@cassiltoun.org.uk
Thanks very much for taking the time to read this and for your interest in Castlemilk Park Pond!